Contract Manufacturing
Engineering, manufacturing and assembly services for capital equipment innovators and essential OEMs in the USA.
Contact Coghlin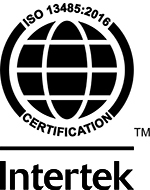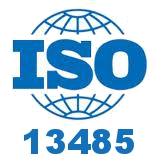 World-Class Contract Manufacturing & Support Services
Coghlin Companies and its subsidiary Columbia Tech provide world-class product development, manufacturing, assembly, global fulfillment and aftermarket services to a diversified group of capital equipment innovators and essential OEMs in the medical, life sciences, energy, homeland security, robotics and automation, communications, 3-D printing, semiconductor, LED, water treatment, food and beverage industries.
Capital Equipment and Large Scale Contract Manufacturing Services
Design and Integration of Electronics, Hydraulics, Mechanics, Pneumatics, RF, Optics, Software, Power Distribution and PCBA
Lean Manufacturing and Global Supply Chain Network Continuously Reduce Cost
High Level Assembly (HLA) and Global Fulfillment Deliver Products to the Market at Extreme Speed
What can Coghlin do for You?
We leverage lean manufacturing and our global supply chain network to continuously reduce the cost of client products and deliver them to the marketplace quicker than the competition. Design and integration programs taking place at Coghlin Companies incorporate a unique mix of electronics, hydraulics, mechanics, pneumatics, RF, optics, cables, harnesses, software, power distribution and printed circuit board assemblies. Coghlin Companies is an expert in the area of High Level Assembly (HLA) and fulfills end item orders to customer locations all over the world.
Turnkey Engineering, Product Development and DFMA
Comprehensive Product Development and Commercialization Services
Launch On Time, On Budget and with Unconditional Compliance
DFMA Recommendations Ensure Scalability and Cost Effectivity
Columbia Tech provides comprehensive product development and commercialization services leveraging the latest engineering software and tracking tools to ensure your products are launched on time, on budget and with unconditional compliance. Our expert manufacturing engineering team provides DFMA recommendations to ensure scalability and cost effectivity are optimized from day one.
System Integration and Global Fulfillment
Proprietary Scaled Product Launch (SPL™) Process Supports Product Design through Full Scale Production
Fully Equipped Testing Labs and Portable Clean Rooms
Flexible Work-Cells Configured to Your Space, Power and Confidentiality Requirements
"Concept to Commercialization" services at Columbia Tech includes everything from early stage product design and prototyping through full scale production and global fulfillment, leveraging our proprietary Scaled Product Launch (SPL™) Process. Our manufacturing facilities contain flexible work-cells that can be custom configured to meet the unique space, power and confidentiality requirements of each client. Fully equipped testing labs as well as portable clean rooms are also in place to support various customer requirements.