Life Science Equipment
Engineering, manufacturing and assembly services for life science capital equipment innovators and essential medical device OEMs in the USA.
Contact Coghlin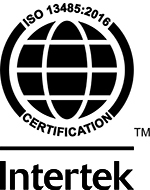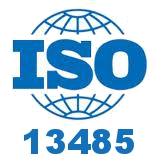 World-Class Life Science, Biotech and Medical Contract Manufacturing & Support
Coghlin Companies and its subsidiaries, Columbia Tech and Cogmedix, provide world-class product development, manufacturing, assembly, global fulfillment and aftermarket services to life science, biotech and medical industries. We work closely with capital equipment innovators and essential OEMs to develop and manufacture complex benchtop devices including cryogenic, diagnostic and analytical devices, robotic and automation equipment, medical and dental devices.
Life Science Capital Equipment Contract Manufacturing Services
Commercialization Support for Life Science Innovation including Real-Time Diagnostic and Laboratory Automation
Compliant Manufacturing of Fully Tested Sub-Modules, Benchtop Devices and Large Integrated Biotech Systems
Stringent ISO-Registered Environment with World-Class Customer Care
What can Coghlin do for You?
As the leader in high-quality, rapid, fully supported scalability services, Coghlin Companies specializes in the development and production of complex electronic and electromechanical systems for life science capital equipment innovators and medical OEMs, producing everything from subassemblies to finished devices and turnkey builds of some of the world's most complex biotech equipment. Our full suite of commercialization services enables us to compliantly develop and manufacture complex scientific instruments, measuring equipment, real-time diagnostic devices and innovative laboratory automation equipment, including fully tested sub-modules, benchtop devices and large integrated biotech systems within our stringent ISO-registered environment with great efficiency and world-class customer care.
Expedite Your Product Time-to-Market
Leverage Global Supply Chain and World Class ISO Processes
Deliver Your Capital Equipment Products to Market Faster than Competitors
Focus on Innovation and Leave Commercialization Logistics to Coghlin
From concept to commercialization, Coghlin Companies leverages global supply chain relationships and world class ISO processes to rapidly deploy product development and contract manufacturing services and expedite your time-to-market initiatives. We have a relentless commitment to customer focus, leadership, process, continuous improvement and  leveraging mutually beneficial global supplier relationships. Our comprehensive development and manufacturing model enables us to provide you with a competitive advantage by delivering your capital equipment products to market faster than your competitors. Position your company as a leading innovator and leave supply chain expertise, manufacturing and global fulfillment to a very experienced commercialization resource.
Compliance & Capabilities from Concept to Commercialization
Proprietary Scaled Product Launch (SPL™) Process Supports Product Design through Full Scale Production
Fully Equipped Testing Labs and Portable Clean Rooms
ISO 9001:2015 Certified Environment and ISO 13485:2016 for Products Requiring FDA Compliance
Coghlin Companies subsidiaries, Columbia Tech and Cogmedix, are the leading providers of engineering, prototyping, design for manufacture and assembly (DFMA), new product introduction (NPI), contract manufacturing, logistics and aftermarket services for the life science, biotech and medical industries. In-house capabilities cover every aspect of the concept to commercialization process, including validation rules, prototype and pilot production, mechanical engineering, electrical engineering, systems design, software development, PCBA manufacturing, testing, scalable contract manufacturing in a rigid ISO 9001:2015 certified environment. Multiple cleanroom facilities are in place to ensure all clean sensitive modules are properly accommodated, also supporting product development and contract manufacturing requiring FDA compliance, stringently adhering to ISO 13485:2016 requirements with the latest engineering software and tracking tools to ensure products are launched on time and on budget with unconditional compliance.