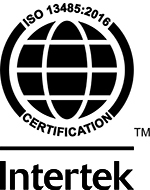 Our turnkey engineering team will help you bring your complex electromechanical medical device from concept to production keeping speed, cost, and compliance at the forefront.
DF
cx

™

Cogmedix utilizes a unique market approach to medical device engineering called Design for Compliance and eXcellence™ (DFcx™)
Design for: EN60601-1, EN60601-1-2,

EN60601-2-22

Design Control compliant to: 21CFR820.30, ISO13485, ISO14971, IEC62304
Why Cogmedix Engineering?
Our dedicated and passionate team of engineers provides expertise in optical, electrical, software, mechanical, and robotics engineering. We develop meaningful partnerships that drive new medical technologies and accelerate time to market.
Proprietary phase gate process to compliantly bring products to market – starting by capturing product requirements
Accelerated Prototyping, Engineering and Pilot Builds
State of the art FDA-compliant manufacturing space and a world class global supply chain for initial preproduction builds through scaled volume production
Support for supply chain challenges, component and material end of life, and part shortages
What can Cogmedix do for You?
Design for Compliance and Excellence™ (DFcx™)
Design for Compliance and Excellence™ guarantees quality throughout the product and process to ensure best in class products
Risk Management Process (RMP), Risk Hazard Analysis (RHA) and Design Failure Mode and Effect Analysis (DFMEA) to ensure safety
Design Control with Phase Gate approach to ensure efficiency
Mechanical Engineering
Design for Manufacturing, prototype design and evaluations, sheet metal, system structure/frame, and console designs
Opto-Mechanical Engineering
Optical system and electro-optical designs with optical alignment/layout, detector system, and laser couplings
Electrical Engineering
Embedded microcontroller and Single Board Computer (SBC) Design, Micro and Macro Level System Controllers, Board and System Level Test, Debugging, and Verification
Compliance Engineering
Sterile packaging, biocompatability, blister pack, and pouches
Thermal Engineering
Component and System Thermal Management
Laser Engineering
Laser Optical Systems and Fiber Optics Coupling
Software Engineering
Real-Time Operating System (RTOS) and Baremetal Implementations, Application Process Control, Graphical and Interactive User Interfaces, Remote Accessibility