Robotic & Automation Equipment
Engineering, manufacturing and assembly services for robotic and automation equipment innovators and essential OEMs in the USA.
Contact Coghlin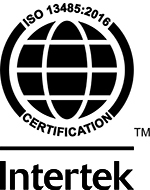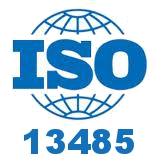 World-Class Manufacturing & Support for Robotics and High Speed Automation Equipment
Coghlin Companies and its subsidiary Columbia Tech provide comprehensive product development and manufacturing services for capital equipment innovators and essential OEMs in the robotics technology and high speed automation industries. Concept to commercialization services include engineering, prototyping, design for manufacture and assembly (DFMA), Scaled Product Launch™ (SPL), contract manufacturing, logistics, and aftermarket support for high-density labware handling systems, automated warehousing equipment, automated assembly systems, gantry systems and much more.
ROBOTIC AND HIGH SPEED AUTOMATION EQUIPMENT CONTRACT MANUFACTURING SERVICES
Development and Production of Complex Robotics and High Speed Automation Systems
Applications Include Automated Warehousing, Portable CMM, Labware Handling, Automated Cell Culture and More
Complex Subassembly and Turnkey Builds in ISO 9001:2016 Registered Environment
What can Coghlin do for You?
Columbia Tech specializes in the development and production of complex robotics and high speed automation systems for capital equipment innovators and OEMs for a wide variety of applications including automated warehousing equipment, portable coordinate measuring machines (CMM), high-density labware handling systems and automated non-microbial cell culture instruments.  As the leader in high-quality, rapid, fully supported scalability services, our full suite of commercialization services enables us to manufacture complex subassemblies and turnkey builds within our stringent ISO 9001:2016 registered environment with great efficiency and world-class customer care.
Collaborative Multiphase Engineering, Testing and DFMA Process
Multiphase Product Development Process Includes Collaborative Co-Builds
 Design and Manufacture of Custom Test Equipment
DFMA Recommendations Ensure Scalability, Cost Effectivity and Time-to-Market
Our expert manufacturing engineering team will engage directly with your engineering team via a multiphase product development process that includes collaborative co-builds. Guidance will be provided to identify areas in which testing will be most beneficial, with capabilities including the design and manufacture of custom test equipment as part of a detailed quality-assurance process. DFMA recommendations will be made leveraging our global network of established supply chain relationships to ensure manufacturing scalability and cost effectivity, so your innovation gets to market ahead of the competition.
Robotic & Automation System Integration and Global Fulfillment
Proprietary Scaled Product Launch (SPL™) Process Supports Product Design through Full Scale Production
Fully Equipped Testing Labs and Portable Clean Rooms
Flexible Work-Cells Configured to Your Space, Power and Confidentiality Requirements
As a leading provider of engineering, manufacturing, logistics support for robotics and high speed automation equipment, Columbia Tech provides "Concept to Commercialization" services including everything from early stage product design and prototyping through full scale production and global fulfillment, leveraging our proprietary Scaled Product Launch (SPL™) Process. Manufacturing facilities are ISO 9001:2015 certified and contain flexible work-cells that can be custom configured to meet the unique space, power and confidentiality requirements of each client, with portable clean rooms and fully equipped testing labs in place to support various customer requirements.