Transitioning Printed Circuit Board Assemblies to a Thoughtful and Trusting Partner
With decades of PCBA knowledge and experience, Columbia Tech's Caring Associates help you navigate the challenges of transitioning your printed circuit board assemblies expeditiously with focus and process adherence, ensuring all aspects of the process are well-documented and under ISO control.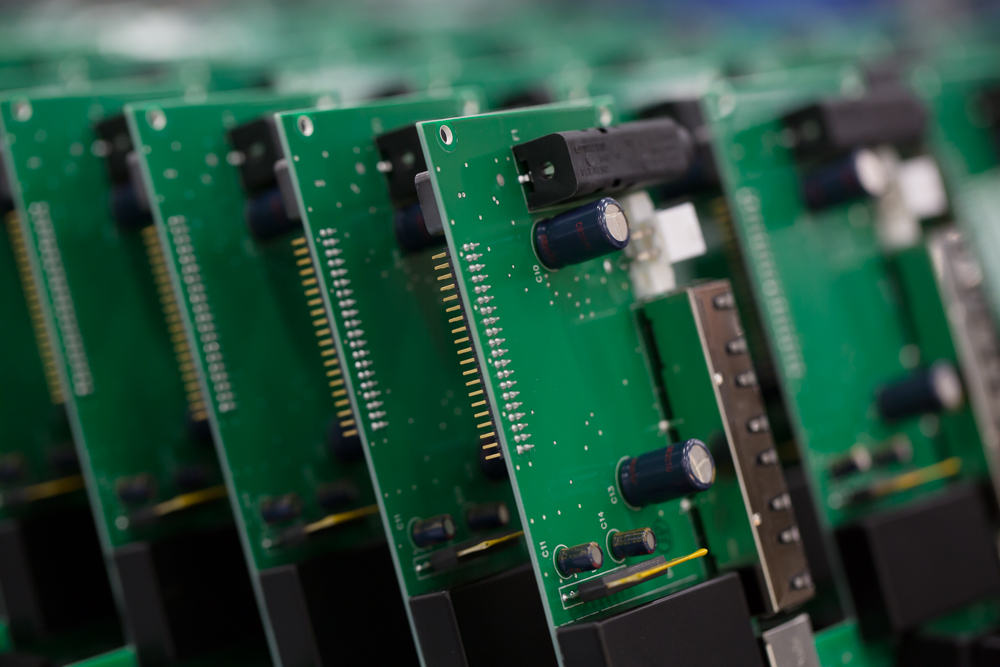 Transitioning PCB Assembly Services to Columbia Tech
Columbia Tech specializes in the manufacturing of low-to-medium volume, high-mix printed board assemblies. Caring Associates adhere to clearly documented transition and validation procedures that have resulted in thousands of successful printed circuit board assembly launches and hundreds of satisfied customers over several decades.
In many cases, OEMs approach Columbia Tech when their existing vendor relationships have become challenged. Communication problems, unsatisfactory product quality or unreliable delivery can hinder production and fulfillment. Your current PCBA supplier may also lack the bandwidth to provide engineering support or the ability to scale to meet your growing demand…all real challenges!
Whether seeking to divest in-house PCBA operations to better leverage internal resources or move production out of your current supplier to leverage material costs by consolidating the totality of your board purchases to a single, trusted supplier, the transition can present a series of challenges that only a longstanding, experienced partner can handle for you…that's Columbia Tech.  Columbia Tech's low-to-medium volume, high-mix focus offers OEMs flexible production and inventory management options tailored to meet your specific needs.
A Painless Transition: Flexible Assembly Services for Low-Volume, High-Mix PCBs
Incomplete documentation or loss of tribal knowledge can cause delays and poor product quality in any OEM's manufacturing organization. The Caring Associates at Columbia Tech leverage years of experience in PCBA manufacturing with the goal of consistently exceeding customer expectations. Every stage of the PCBA production and integration process is documented to the most stringent level, ensuring all of your printed circuit board design and assembly requirements are accurately understood, improved and capable of being trained to. A dedicated team of experienced PCBA technicians will work with your employees or your current third-party assembly team to ensure all tribal knowledge is captured during the transition and incorporated into detailed work instructions under tight revision control.
Switching PCBA suppliers or divesting in-house PCB assembly can lead to significant expenses as a result of equipment purchases, physical moves, tooling, fixtures, programing, and more. Being a privately held company, Columbia Tech has the advantage of taking a long-term view of your short-term situation and making investments in a mutually rewarding relationship that is certain to mitigate risk and reduce tooling and other related transitional costs. We invest in our client's long-term success!
Cost-Effective Supply Chain Management
Columbia Tech keeps thousands of items in stock on various VMI and consigned inventory programs to optimize turns, accommodate pull-ins and drive cost effectivity. Innovative supply chain strategies, coupled with carefully cultivated operational procedures, enable Columbia Tech to deliver extremely cost effective assemblies in a very short window of time as your forecast changes. We are the reason you will never miss a market opportunity or an important customer delivery! We are 100% focused and referable time after time!
Full Integration and Box-Build Service
Columbia Tech also offers full-system integration services, giving you room to grow and completely eliminate any margin stack.